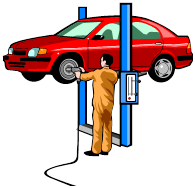 We have improved our    processes to improve your service experience.
Beaman Ford now performs a complimentary multi-point inspection on your vehicle on every visit.  This is a health check for your car or truck to let you know the condition of your vehicle and if any repairs are need now or in the future. 
We hope we find everything in good shape and will be happy to let you know exactly what our factory trained technicians saw while performing diagnostic tests.  However, if the inspection reveals that a repair is needed, we will let you know soon in the process, so you can make a decision about the needed repair.
The test results are reported in Green, Yellow and Red.                                
Green indicates the tested function is performing as designed. Yellow means that in the future, that area will need attention and Red indicates immediate attention is necessary.
This inspection is a service that our technicians perform for you at no charge.  It just gives you more information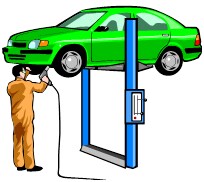 about the health and safety of your car. The report provides you an immediate opportunity to make a decision about maintaining your vehicle in optimum operating condition and saves you a return trip.