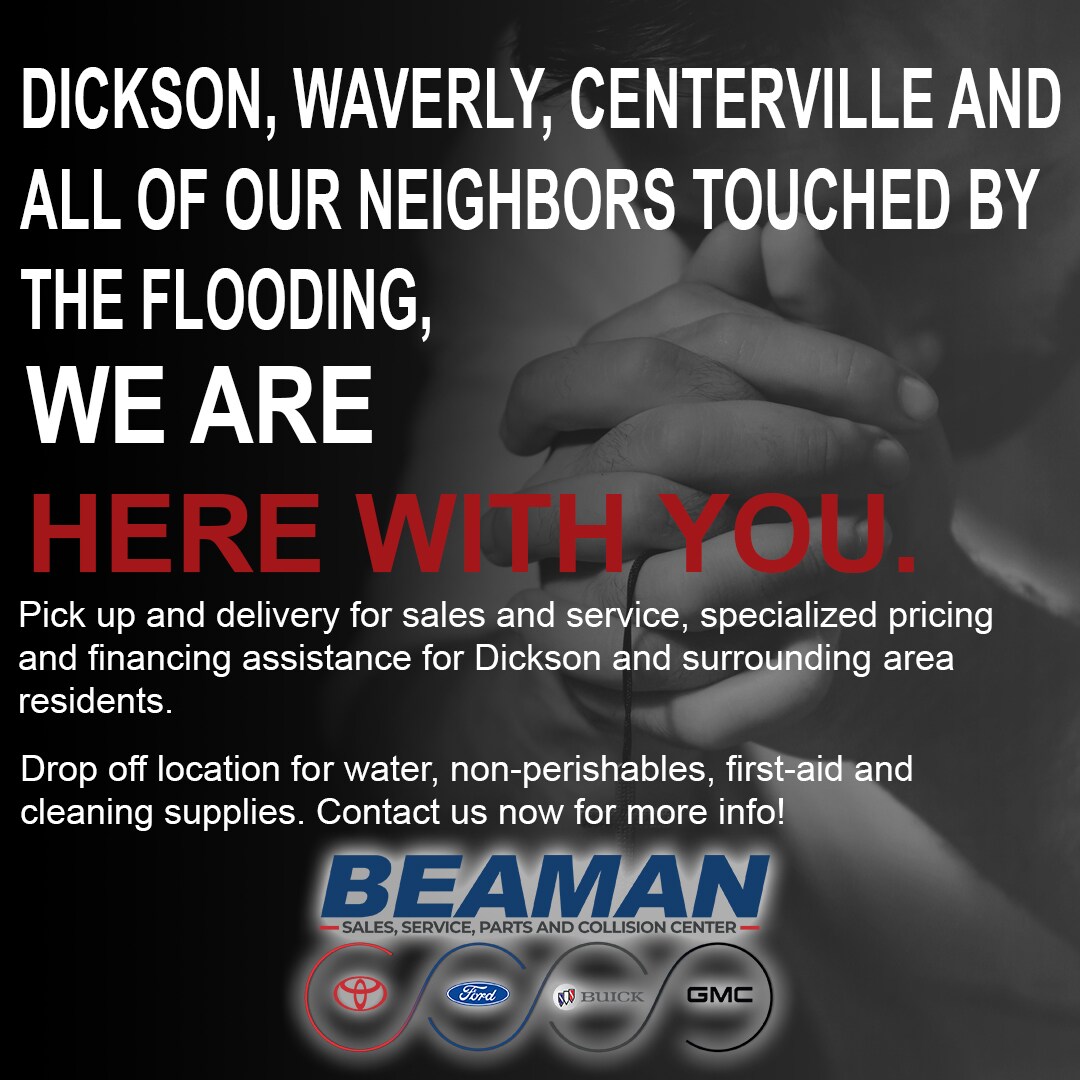 Dickson, Waverly, Centerville and Humphries County residents touched by the flooding.        
            We are here with you.        
            Pick up and delivery for sales and service, complementary vehicle inspections, specialized pricing and financing assistance for Dickson and surrounding area residents.        
            All Beaman locations are drop off locations for flood relief items such as water, non-perishables, first-aid and cleaning supplies.        
            For more information you can contact us at       
            615-446-2308       
        Message us through Facebook   
        Or simply complete the form below.